Finding your next role
We work hard to place candidates in roles that match them on interests, salary and personality. We have a proactive approach to building and developing our diverse talent pool - So take the next step in your career with Aspire!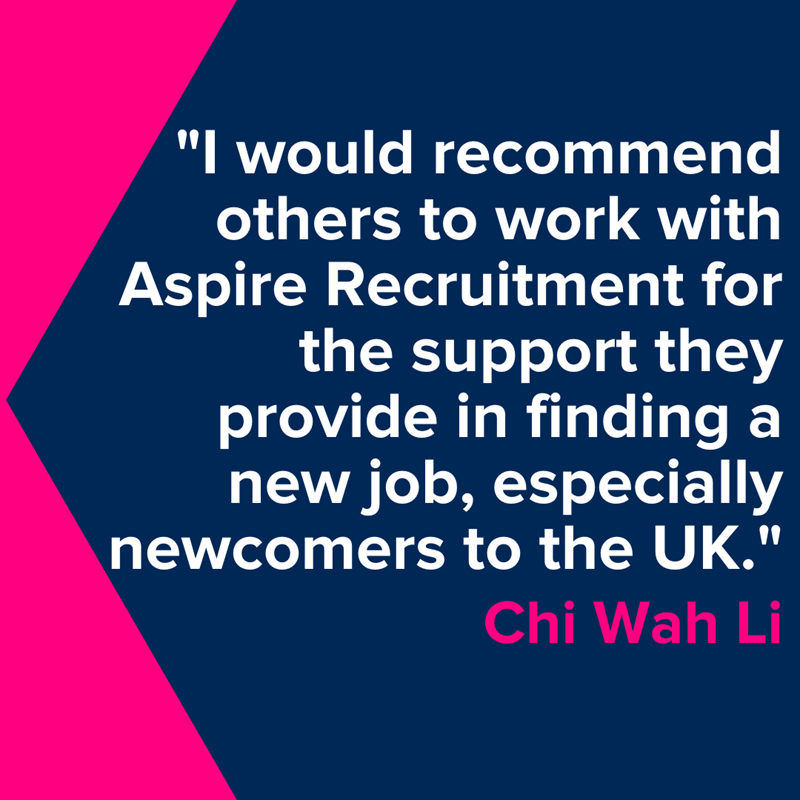 Chi Wah Li's Job Success with Aspire Recruitment
Chi Wah Li, 61, arrived in the UK having lived in Hong Kong and worked in Hong Kong her adult life. Like many people coming to the UK, finding employment is high on their priority list, which is why she approached Aspire Recruitment to assist.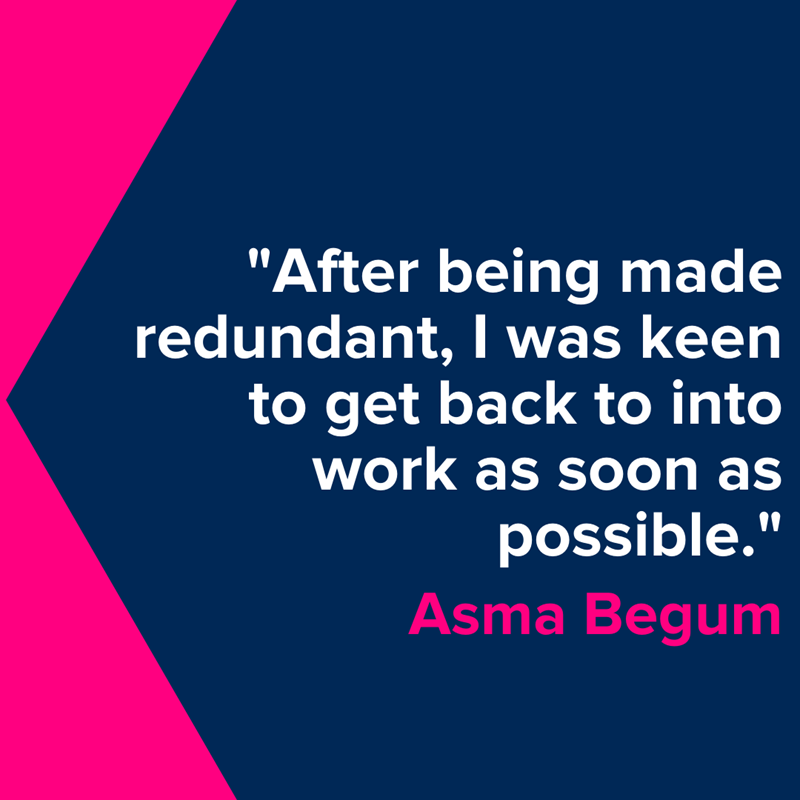 We helped Asma find a job she loves, after she was made redundant
Asma Begum came across Aspire Recruitment through her job search on Indeed, having previously not heard of us. Together, we helped Asma make her way into a job that she loved and was entirely new to her skillset!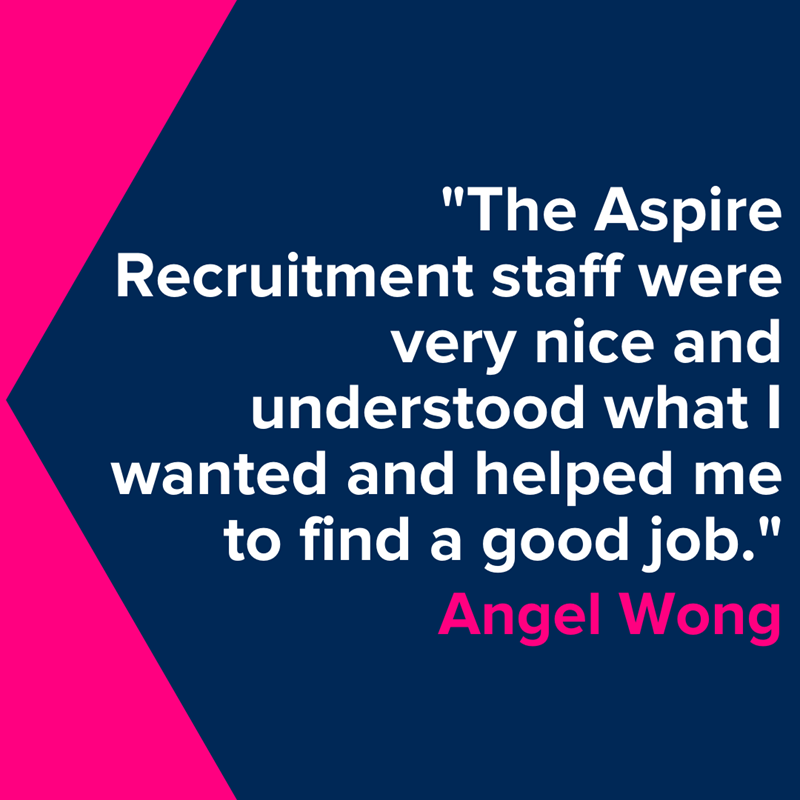 We helped Angel find work- her first job in the UK!
Angel Wong moved to the UK and wasn't sure where she was going to find her first role. In her initial job searches, she heard about Aspire Recruitment. Thanks to Aspire Recruitment, she managed to get her first ever job in the UK.