Lanre finds ideal Work Experience with Aspire Recruitment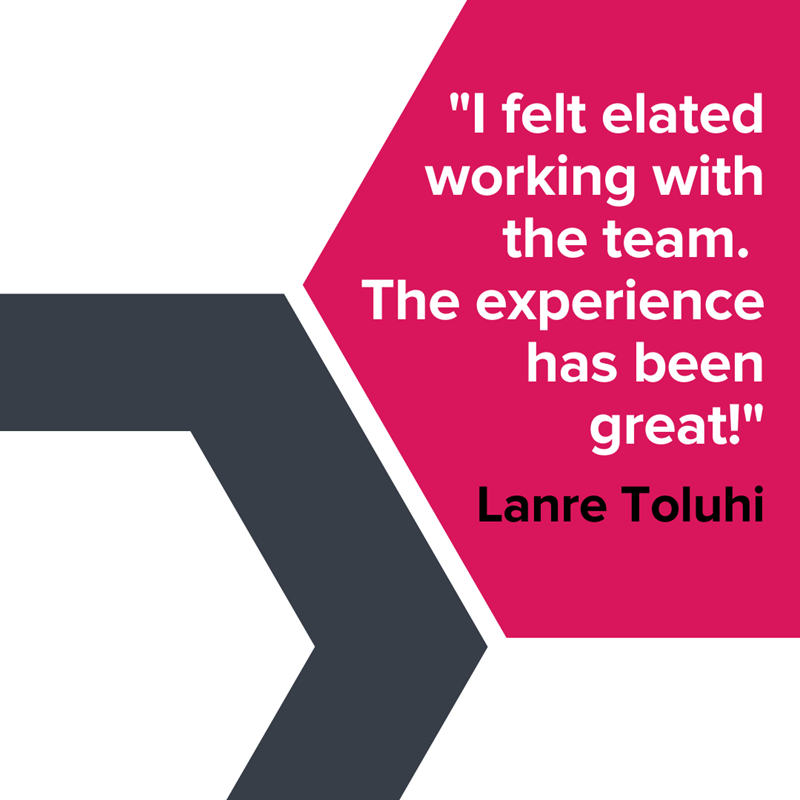 Lanre Toluhi is a Master's Student at the University of Salford. She aspires to become a Data Scientist, but wanted to get some work experience on her CV before she graduates. Our team at Aspire Recruitment helped her with this.
Upon meeting Lanre, our team focused on outlining her strengths, making sure that they found the right role that fit her aspiration of becoming a Data Scientist. Utilising her current skillset, they ascertained a role that could really work for her, making sure that it would be flexible and fit her lifestyle.
Lanre worked as an Outreach Assistant in Covid-19 centres earlier this year, and she's told us that it's been great, and we've seen her confidence increase as a result. We spoke with Lanre to get her opinion on the situation and about the support she received from Aspire Recruitment:
"I felt elated working with Aspire. The experience has been great! I wanted to choose Aspire Recruitment because of their warm attitude and professionalism. I also liked the shift pattern, which complemented my studies. I'd like to give a shout-out to Freya Moogan. She has been nothing but awesome!"
If, like Lanre, you're looking for the ideal role, Our friendly team are on hand right now. Click here to contact them!
Aspire Recruitment
Lee House
90 Great Bridgewater Street
Manchester
M1 5JW