'I feel valued, appreciated, and genuinely happier than I have been in a long time' – Sarah's journey from temporary roles to full-time dream job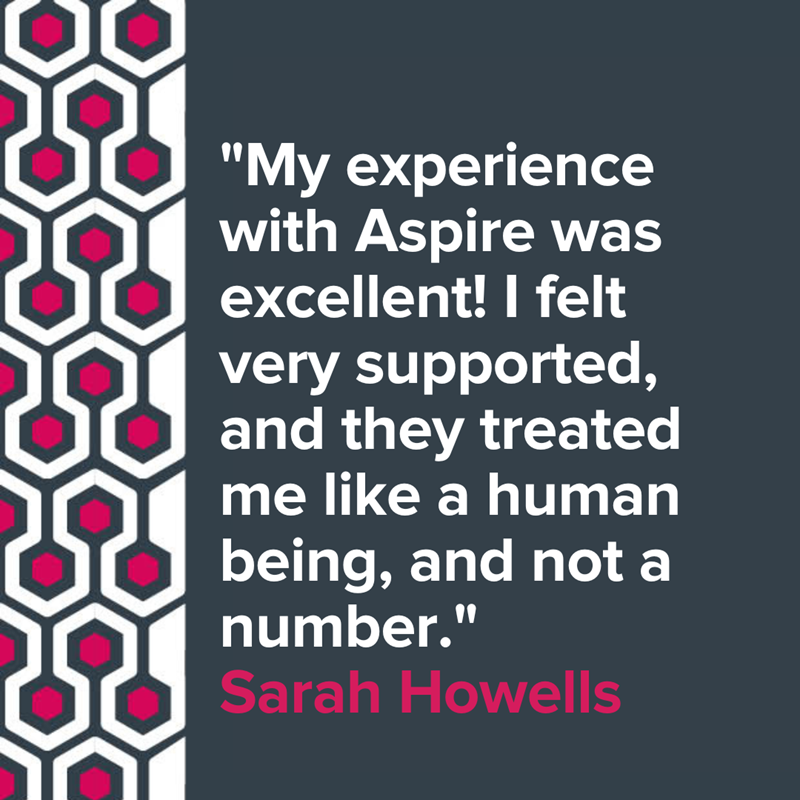 Sarah Howells, 43, from Stretford, Manchester, came to Aspire Recruitment after seeing an online advert. She was looking for an administrative or receptionist role, and through Aspire, she found both!
Sarah had enjoyed a varied career across different sectors before meeting with us. Most recently, she had been working primarily in temporary jobs, but she was ready to find a more secure and sustainable full-time role.
Speaking about her initial meeting with Aspire, Sarah said: "The team were really helpful. They were impressed with my CV and said that I should focus on the roles that I have done, and when I apply for various jobs, adjust my CV accordingly. They also helped me prepare for the interview by sending me links that will help me learn more about the role, and they suggested asking certain questions that are tailored to the requirements of the job. They really are a lovely group of people."
After running through Sarah's skills, and hearing of her aspirations to work in an administrative role, we got her ready to interview with the Growth Company as a receptionist. We're pleased to say that Sarah gave a glowing review of the process, saying: "My experience with Aspire was excellent! I felt very supported, and they treated me like a human being, and not a number. They made me feel like I mattered and went through the process with so much empathy and humour! I really liked that, as it is the little things that make them feel more human than some other recruitment agencies."
Not long after this process, Sarah was successful in her interview with the Growth Company, and soon began to work in her new role. We checked in with her a month after she started, and we were delighted to see that she'd really taken to her new job. She said:
"I am really enjoying the role so much. The hours are perfect, and I absolutely love it! It's wonderful! The job has definitely boosted my confidence! I really enjoy working here. Everyone has made me feel so welcome. I feel loved, valued, appreciated, and genuinely happier than I have been in a long time. I really see myself working here for as long as the company needs me."
If you're looking to change careers and move into a role that you're passionate about, get in touch with Aspire Recruitment today. Our friendly team is on hand to help you find your perfect job. Contact us here.
Aspire Recruitment
Lee House
90 Great Bridgewater Street
Manchester
M1 5JW