Meet the Team – Neesha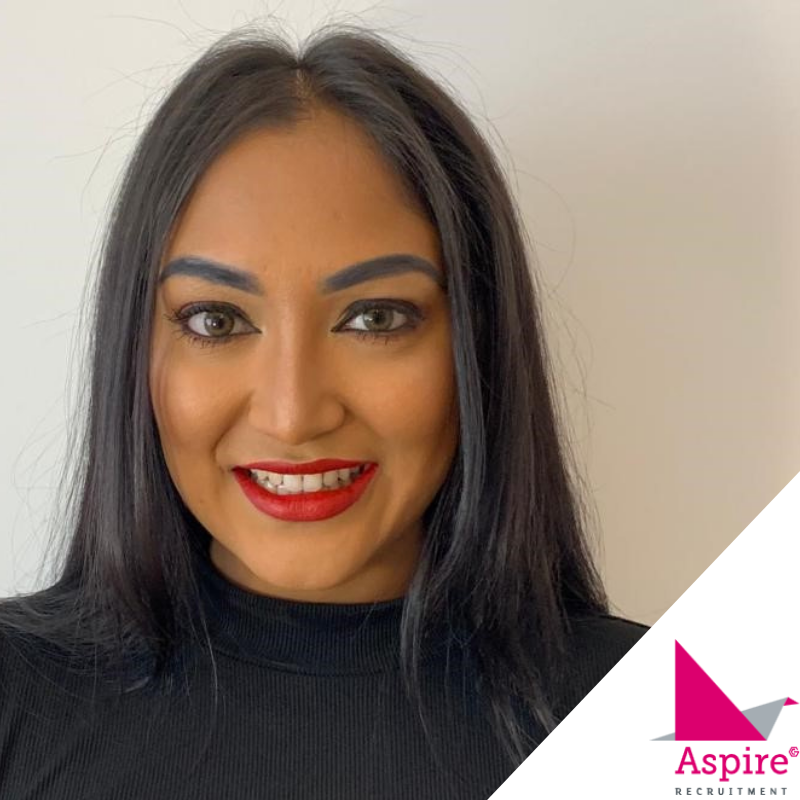 Neesha Patel, NCS Recruitment Manager at Aspire Recruitment, has recently taken on the role of Religion Network Lead as part of the Growth Company's commitment to equality, diversity, and inclusion. She's passionate about ensuring fair treatment and opportunity for all in the recruitment process.
"After my degree in Broadcasting and Journalism, I moved down south to start working in recruitment. When I came back up to Manchester, I wanted a role in the third sector and started working with NCS (National Citizen Service).
Working with NCS opened my eyes to the importance of inclusivity, as their mission is to create a shared experience that develops character and bridges social divides. It helped me to realise how important equality, diversity and inclusion is in the workplace. When the opportunity for an NCS managerial role came up through Aspire Recruitment (under the Growth Company) I decided to apply to keep working on a contract that has strong EDI values.
Recently I have been doing some research into EDI in recruitment to help Aspire Recruitment continue to improve on its current practices. EDI is particularly important in recruitment to ensure that all applicants receive fair treatment and have the same opportunities. Using inclusive recruitment techniques helps to eradicate prejudice and discrimination.
I've recently joined the Growth Company's growing EDI group as the network lead for Religion. Recently the network worked on a series of internal communications about Ramadan to help raise awareness and understanding of the celebration.
Next up for me is putting together a working group to answer the question – 'Are recruitment agencies inclusive?'. I'll be speaking with recent candidates to find out more about how Aspire Recruitment can show commitment to equality, diversity, and inclusion."
For more information and to join the working group, please contact Neesha.Patel@aspirerecruitment.org.uk.
If you are an employer looking to recruit, we offer a 360-degree consultative process, enabling us to provide you with candidates that truly match your needs.
Contact us to arrange a consultation
Aspire Recruitment
Lee House
90 Great Bridgewater Street
Manchester
M1 5JW