Aspire Recruitment place 75 staff members to work with young people for the summer of a lifetime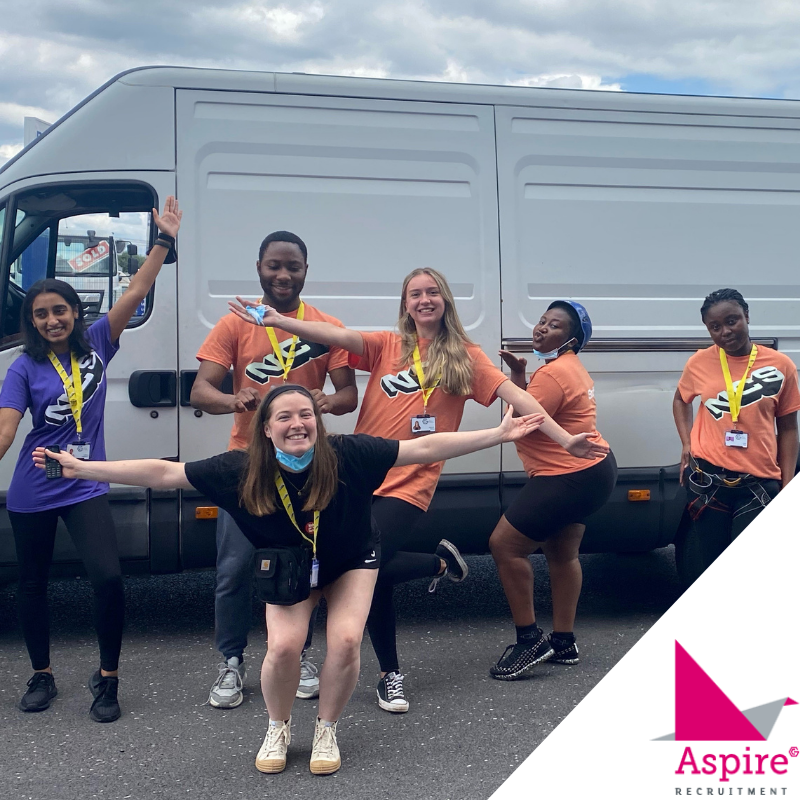 Aspire Recruitment has helped 75 candidates into roles with NCS (National Citizen Service) across Manchester, Bury and Rochdale, helping to deliver the summer of a lifetime to young people aged 15-17.
The NCS summer 2021 programme is delivered across the North West region by The Growth Company. NCS exists to engage, unite and empower young people, building their confidence so they can go out and make a difference, no matter where they're from or what their background is. NCS programme staff play a crucial role in making their experiences the best they can be, by being a mentor, a sounding board and a role model.
Now more than ever NCS programme staff have an important role to fill as they enable young people to bounce back from a tough 15 months, motivating them for their next steps in life.
Many of the NCS staff recruited for this year's programme have faced difficulties themselves, including furlough, unemployment and difficulty securing new roles due to the affects of the Covid-19 pandemic.
Over the summer Aspire Recruitment's NCS staff will be delivering workshops alongside speakers such as Mayor of Greater Manchester Andy Burnham. They'll also be delivering exciting activities, including high ropes and climbing, at Challenge4Change.
NCS also encourages young people to take the skills they've learned and turn their passions into action, making positive change in their local community on issues they care about. This week NCS staff have been working with young people to support local food banks to help those in need.
For more information about the NCS programme, click here.
For more information on working on the NCS programme, click here.
If you are currently looking for work, a change in career, or are an employer looking to recruit, please get in touch with Aspire Recruitment today – we're here to help!