It's a family affair!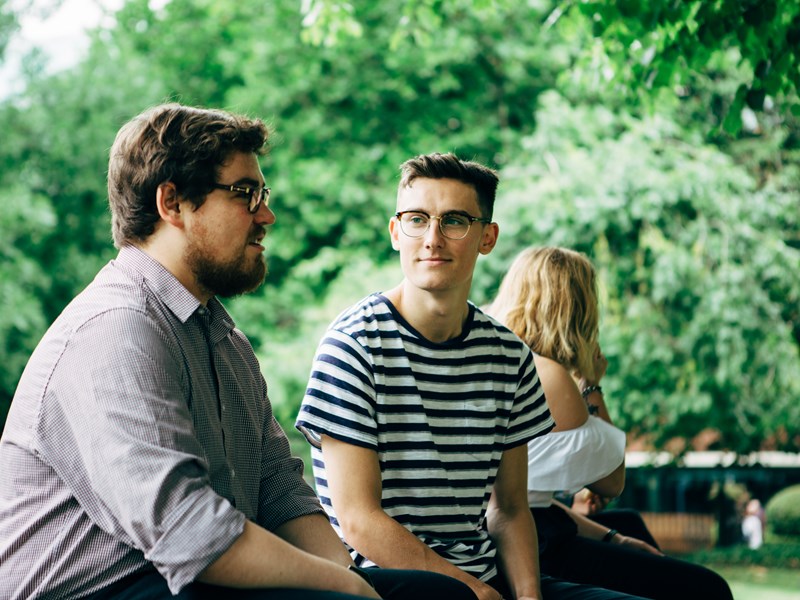 It's a family affair! Dad and 2 sons land jobs with Aspire

As part of the Works initiative, Dan Sutcliffe from the Aspire recruitment team was introduced to Simon Tickell.

Simon (49) didn't have much professional experience and had spent the last 2 years looking after his wife, becoming her full-time carer due to illness. As his wife got better and their sons became old enough to share the caring responsibilities, Simon decided to go back into work.

Simon wanted to feel like he had a purpose outside of the family environment whilst still being able to care for his wife, so he asked Aspire to help him secure a part-time role close to his family home. Simon had some previous experience as a Building Assistant and was keen to find a similar position.

After his induction with Aspire and evidencing he had basic Maths and English Level 1 skills, he went on to successfully complete the University of Manchester House Services Academy, which is a 2-week training course that helps candidates get 'job ready', learning introduction to facilities, customer service and Health and Safety.

Simon then went on to do a one-to-one interview with Dan Sutcliffe who has now been working for Aspire for 19 months and was previously a manager at The Works.

The interview ensures candidates have all the information they need and feel confident about the course they have just undertaken. Which also help to ensure that Simon was right for the role and that, equally, the University was the right employer for him. This is standard practice with anyone going through the University of Manchester House Services Academy.

On completion of the one-to-one, Simon was then given a formal induction with the University of Manchester. The University loved Simon and as soon as he had completed the induction, they offered him a permanent role.

During a recent catch-up call, Simon told Dan that he was still happily working at The University.

Delighted from his experience with The Works and Aspire as well as the benefits a suitable and sustainable job had brought to him, a few months later Simon referred one of his sons, Ryan (23) who had been moving from one temporary position to another and had now been out of work for some time. Unlike his dad, Ryan was not interested in pursuing the House Services Academy route and rather was keen to start earning a living as soon as possible. Being able to earn a regular income and stand on his own two feet was for him the first steps towards the independence he so much desired. Ryan wanted to work in construction and ultimately this was Aspire's goal.

The day after Ryan registered with Aspire, he was offered a position as a Domestic Assistant at Manchester Metropolitan University, which he happily accepted.

All candidates are called on a weekly basis to make sure they are happy in their role and offer assistance if required, and this for as long as the individual needs it. Thanks to this individualised and ongoing support, Dan already had Ryan in mind when a role in construction became available.

The close relationship that Aspire fosters with The University of Manchester enabled them to find Ryan an opportunity on The University's Construction Master Plan, by referral to one of their construction partners, Balfour Beatty.

But this wasn't the last time Dan would support a member of the Tickell family!

Simon's other son, Jordan (18), also came to Aspire following a recommendation from his family.

He had basic cleaning experience and Dan believed that a recognised industry standard cleaning qualification (BICs) would be the perfect addition to his resume, compensating for a lack of professional experience.

Dan quickly found Jordan a Domestic Assistant role at Manchester Metropolitan University, where after only 16 weeks he was offered a permanent contract.

Working with employers of choice is essential for Aspire. In Jordan's case, just like for his dad and brother, Dan was confident that within the university's workforce they would be given progression opportunities via training and access to other roles within the organisation. That's what matters the most to Dan and the rest of his team, to ensure people are given the chance and the support they need to fulfil their full potential.
Aspire Recruitment
Lee House
90 Great Bridgewater Street
Manchester
M1 5JW